RFID reader using 125 kHz technology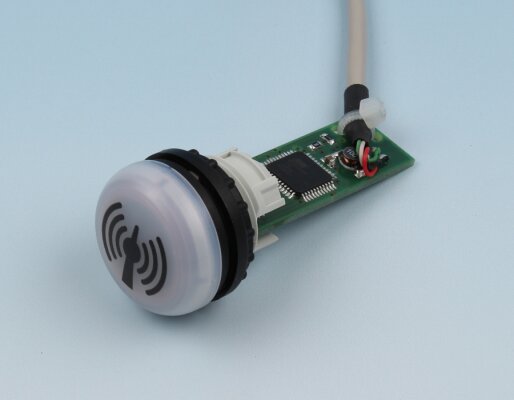 ZeitControl expands its TagTracer product family with a new RFID reader. The TagTracer Industrial Multi is a RFID reader for transponders using the 125kHz band (EM4102, EM4150, Hitag-1, Hitag2, Hitag-S) and is designed for integration into industrial terminals/casings as an indicator light using the M22 form factor.
This new RFID reader delivers an easy and secure way to manage  access control for industrial machines, while also providing  contactless data logging. The reader supports the usual commercially available 125 kHz RFID tags, which are available for purchase in many different form factors such as ISO cards, key fobs, labels or customer specific types.  
The TagTracer Industrial Multi supports the Windows® HID-Interface (Human Interface Device) on Windows® operating systems. No device drivers are required for the installation and use of this device. 
Thanks to its compact design and an installation depth of only 85mm incl. the connector, the RFID reader is especially well suited to be used in slim and narrow machine terminals/casings.