Here is a small list of our references.
Please contact us if want to know more references.
VDV - Electronic Ticket To Be Used In Public Transport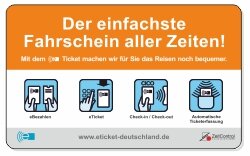 By using a BASIC applet based on the BasicCard chip platform, ZeitControl has developed an application for the "Verband Deutscher Verkehrsunternehmen" (VDV = Association of German Transport Companies).
In November 2011 ZeitControl has obtained the admission to perform the VDV-KD version 1.106, followed by the latest VDV KA version 1.2 in December 2012 .
Member of OSPT Alliance

The OSPT Alliance was formed to find a suitable, state-to-the-art solution for public transport corporations (companies) to establish a secure, cost -effective and flexible ticketing in an open standard system. The CIPURSE Open Standard has been developed as a part of this project
ZeitControl is full member of the OSPT Alliance.
For further details on our OSPT CIPURSE products please contact us or learn more on CIPURSE.